2020 Recipient
The Gateway to Equity Award was established by AAUW PA to recognize an individual, group, organization, or business that has shown by action and philosophy the promotion of equity for women and girls through advocacy, education, philanthropy, or research.  The award is given by AAUW branches in Pennsylvania in recognition of International Women's Day, which is celebrated annually on March 8th.
The Public Policy Committee is excited to announce that the AAUW Carlisle is honoring Hope Station and their Executive Director, Safronia Perry with our 2020 Gateway to Equity Award.  Hope Station and Safronia have been collaborative community partners, promoting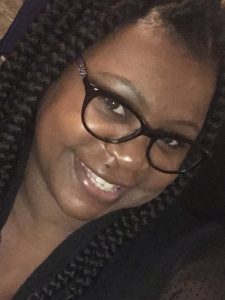 equity and better lives for residents.  Keep reading to learn more about them and what they do to strengthen equality and community pride right here in Carlisle!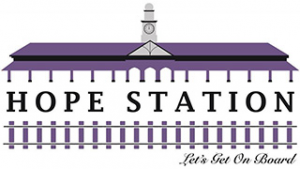 Safronia Perry brings energy and passion to everything she does, which is a lot!  Besides her full time job as Executive Director at Hope Station, Safronia involves herself in many other worthwhile pursuits that bring value and positive change to our community.
For example, last October, working with several community partners, Safronia was the primary organizer of The Social Justice Forum, a one day event held at the Cumberland County Historical Society aimed at building civil discourse after KKK flyers were widely distributed in the Carlisle area earlier in the year.
She is a commissioner for the Carlisle Human Relations Commission, President of the Pennsylvania Human Relations Commission Advisory Council,  member of the Pennsylvania Human Rights Commission Inter-task Force, serves on the boards of Domestic Violence Services of Cumberland & Perry Counties and the Racial Justice Committee of YWCA Carlisle.  She is also a member of several organizations including the Workforce Development & Sustainable Wage Working Group, Greater Carlisle Project Steering Committee, Heart & Soul Steering Committee, National Coalition of 100 Black Women Harrisburg and the Cumberland County Commission for Women.  In 2017 -2018, she completed the Leadership Cumberland Fellows Program.
The Hope Station Opportunity Area Neighborhood Council has a ten year history of helping our community live, work and thrive by empowering the people who live here.  It was formed in 2000 as a collaborative effort of United Way, M&T Bank, Cumberland County Redevelopment Authority and the State Department of Community and Economic Development.
Most recently, Hope Station has taken over the reins at Cyberspace, a community based facility and program that currently provides computer access to community members that otherwise do not have it.  In an interview published in The Sentinel, Perry indicated that those basic services will continue but the vision for the future will offer so much more including STEM programs that team up Dickinson College students with the children of Hope Station.  Other plans include expanded support for adults seeking jobs with help in resume building, soft skill training, GED and English as a second language classes to name a few.
Safronia and Hope Station include in their many contributions projects wherein they have partnered with our branch such as AAUW's Work Smart Program, The Simple Truth: Equal Pay for Women Forum and our upcoming Beyond Suffrage: Steps to Economic Equity. 
Additional examples of the good work at Hope Station include organizing The Black History/Cultural Festival annually since 2016, working with the Cumberland County Historical Society on The Lincoln Cemetery Project, annual Juneteenth Celebrations which include music, outdoor activities, essay contests for middle schoolers and a scholarship presentation, and their annual Back to School Bash which celebrates the beginning of school and passes out new backpacks to students filled with school supplies.  Signature programs for neighborhood children include After School Literacy, Kids Cafe and Youth Leadership.
We cannot think of a more deserving organization or individual for this recognition so please offer your congratulations and appreciation for their good work to Safronia and Hope Station!
As an aside, we normally would have presented this award at our March Branch Meeting.  Of course, this was not to be in the year of COVID 19.  Once restrictions allow, we will be able to present the Gateway to Equity Award to Safronia and Hope Station so watch for a photo update!
---
PAST RECIPIENTS
2018
Shari Bellish, Executive Director of Carlisle C.A.R.E.S
2017
YWCA Carlisle
AAUW Dickinson Student Organization
2015
Patricia Vance, State Senator
Dawn Flower, Carlisle Borough Councilwoman
Jill Bartoli, AAUW Carlisle Branch member and PA House of Representatives Candidate
2014
Dickinson College President Dr. Nancy Roseman
2013
Noorjahan Akbar, Dickinson College student; former director, Young Women for Change, Afghanistan
2007
Cheryl Cook, Deputy Secretary for Marketing and Economic Development, Pennsylvania Department of Agriculture