Hillwood Museum and Gardens – Washington, D.C.
Wednesday, May 3, 2023
Plan to join AAUW Carlisle Branch on a bus trip to Hillwood Museum and Gardens on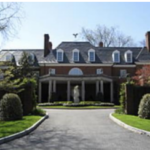 Wednesday, May 3, 2023. This historic property was the home of Marjorie Merriweather Post and is an experience "inspired by the life of its founder and her passion for excellence, gracious hospitality, art, history, and gardens." Read more about Hillwood at
www.hillwoodmuseum.org.
We will leave Carlisle at 8:00 A.M. and travel by coach bus to arrive in time for an introductory film and docent guided tours of both the mansion and the gardens. Our tour of the mansion is scheduled for 11:30 followed by a tour of the gardens at 12:30. Special exhibits will also be included with time for exploration on your own. We will leave the museum at approximately 3:00 P.M.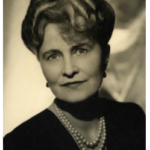 Marjorie Merriweather Post
(Re)Shaping the Body – Exhibit
Fashion Archives and Museum of Shippensburg University
(Re)Shaping the Body – Exhibit
501 North Earl St.
Shippensburg, PA
If you attended the branch holiday brunch in December you heard Dr. Karen Bohleke speak about the new exhibit that was to debut this spring. It is nearly ready to launch, and we are scheduled to tour this exhibit featuring undergarments worn by women through the ages.
The tour is scheduled for 1:00 P.M.