Hillwood Museum and Gardens – Washington, D.C.
Wednesday, May 3, 2023
Plan to join AAUW Carlisle Branch on a bus trip to Hillwood Museum and Gardens on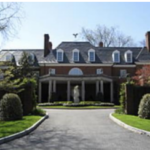 Wednesday, May 3, 2023. This historic property was the home of Marjorie Merriweather Post and is an experience "inspired by the life of its founder and her passion for excellence, gracious hospitality, art, history, and gardens." Read more about Hillwood at
www.hillwoodmuseum.org.
We will leave Carlisle at 8:00 A.M. and travel by coach bus to arrive in time for an introductory film and docent guided tours of both the mansion and the gardens. Our tour of the mansion is scheduled for 11:30 followed by a tour of the gardens at 12:30. Special exhibits will also be included with time for exploration on your own. We will leave the museum at approximately 3:00 P.M.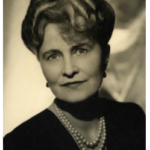 Marjorie Merriweather Post
Christkindl Market: A Feast of Food, Fun & the Fantastic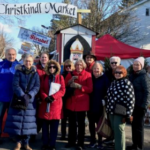 On December 9th, AAUW members and guests gathered for an afternoon of Christmas cheer in Mifflinburg at their famous Christkindl Market. Through a sea of humanity, we enjoyed wonderful treats like warm apple strudel, were delighted by a comedic juggler who entertained the crowds, bringing laughter and amazement, and poked through the various artisan stalls for just the right purchases.